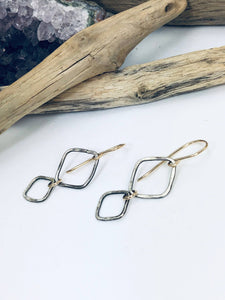 This simple pair of double diamond shaped earrings
are a great casual pair of earrings that will go with everything.
The ear wire is gold fill and the diamonds are hammered oxidized silver.
Length top of ear wire to bottom 1.5 in. Wdith of larger diamond 0.5 inch
Handmade in the US.