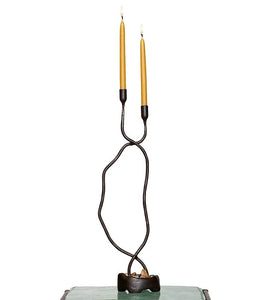 Our candle holders are made of iron, twisted and molded by hand into elegant,
graceful designs that speak of fine craftsmanship. Heavy, sturdy iron is accented
tiny pebbles at the base of the candleholder. The timeless elegance of these pieces
make them a favorite gift for weddings, anniversaries, house-warmings, to mark any major
milestone, or just because.

20.5 in tall
Base: 4 in x 3 in

Gift box not available for this item.