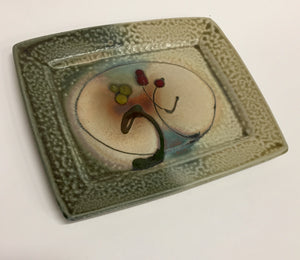 Loren Lukens porcelian pottery is wheel thrown, hand built or slip cast. Glazed and decorated and fired in a gas kiln. This pottery is both functional on the table and decorative.
Rectangular plate 8 inches by 6 inches for serving or display.
High fired porcelain in a green ash glaze.
Made in the USA.