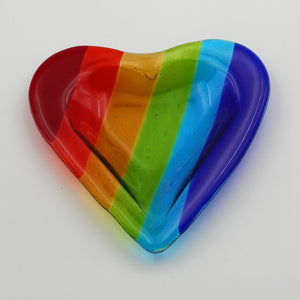 This heart encapsulates the beauty
of a rainbow in a shape that represents love and compassion. The tray can be used to hold candies
coins and other small items.

Each heart is approximately 5.5 in x 5.5 in.
and is handcrafted and kiln formed.
Due to handcrafting, each piece is unique
and variations will occur.
Handmade in the US.