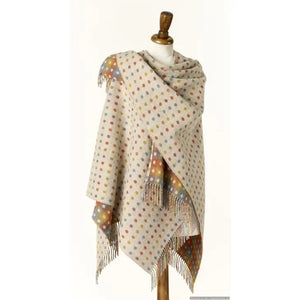 Rapidly becoming the ultimate fashion statement our Mini Ruana wraps are perfect for both the
young and trendy girl about town and the elegant, sophisticated, more mature lady.
Functional, beautiful and extremely stylish the Mini wraps are made from 100% Luxury Super-Soft Merino
Lambswool. Looking awesome with jeans, boots or favorite dresses. Available in modern trendy designs,
traditional tartans and plain luxurious colors. Approximate Size 55" x 53".