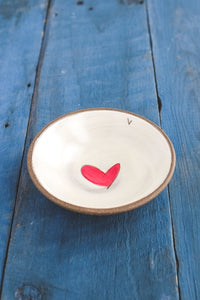 These mini bowls are hand thrown and inscribed by the artist. They're versatile and oh so useful ... small scoop of ice cream, dipping sauce bowl, jewelry catch-all ... you decide!
Mini bowl measures approximately 3 inches round and 1.5 inches high.
Microwave, oven and dishwasher safe.
They are handmade and will vary slightly.