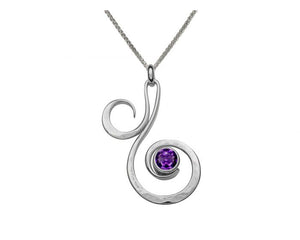 The fiddlehead fern, picked in early spring, is a delicacy for the discriminating palate in our part of the country. Inspired by the curve of unfurling leaves, sparkling with gemstone color, the Fiddlehead is a natural choice for eye-catching beauty! Faceted Amethyst
Sterling Silver
1.3mm wheat chain 18 inches
Pendant approximately 1 1/4" long.