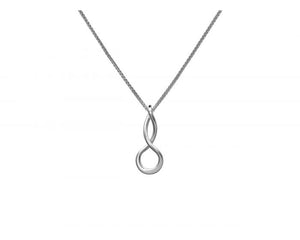 Our Infinity pendant's elegant, dancing curves provide a lively accent to any outfit. Each curve is precisely formed by hand and the fine metal is polished to a high shine, making it smooth and comfortable to wear. Give life a little twist.
Sterling Silver.
Pendant approximately 1" long.
1.3mm wheatchain 16 inches long.