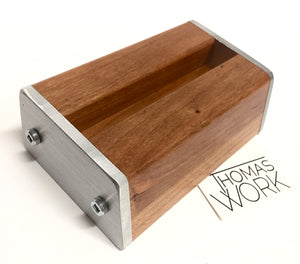 A handsome piece for the desk at the office or home office.
This versatile piece can be used as a way to display your business cards,
or a phone dock.

Handmade from wood and steel for that industrial accent.
4 x 2 1/2 inches wide Opening slit for card/phone is 5/8in wide.